COME OUT OF THE MONOTONY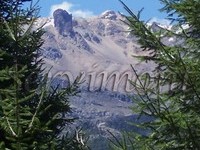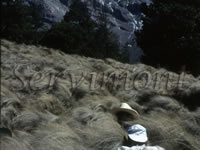 We can find ourselves immersed in repetitive situations which take us to continuous moods of apathy, boredom, unpleasantness, meaningless and dissatisfaction.
One of the difficulties which we can face is our inertia to follow the emotional and mental learned paths. Change implies facing a risk to lose our usual common ways of thinking, feeling, behaving and relating to others. What keep us from innovating is unconsciously following the easiest and shortest ways of acting, reacting and thinking.
So, we can observe at monotony with a lens towards the inner-self to discover our thoughts, emotions, attitudes and constant actions that finally lead us to dissatisfaction. The way we view the world can make us feel angry, frightened, sad or even depressed.
Another way of observing the everyday life is through the lens of coexistence with others, where it is the relationship that has become monotonous, boring and without a sparkle.
In any of both options to look at monotony, we are also naturally predisposed to get out of our sense of emptiness and start enjoying the moments with creativity. Even though we might need to remain in the same social environments, we will view ourselves and others with a new perspective.
This natural tendency might have gotten lost through other reasons such as:
- Habits, manners or childhood experiences that are non-productive.
- We can have obsolete learnings that, now, make us think or feel uncomfortable.
- Interpersonal bearable relationships, but, with unsatisfactory communication patterns, encountering frequently troublesome-conflicts, among others.
Going back to our place of origin is also a way to get out of the monotonous life and it is a natural step. Among many other steps, it is necessary to begin walking towards our inner being, reaching others and relating with others differently, to rediscover ourselves and once again find new meaning to our reality.
Services provided
Bilingual (English/Spanish)

Learning by having an adventure in the outdoors
Leaded by a psychotherapist
Individual, team and group feedback
Meals and lodging at our facilities
CONTACT US
You can write your comment and someone from our team will contact you soon: